KIKUSUI TECHNOLOGY
CONTAINMENT TECHNOLOGY
KIKUSUI AQUARIUS CONTAINMENT PRESS meets hazard production requirement in pharmaceutical plat with potential compoinds under industrial hygiene standard and GMP cross contamination protections. It realizes easy and flexible disassembling & washing operation in the machine under sufficient working space to minimize exposing potent drug in wetting material as well as operator's inhalation risk. Also it is integrted special isolator on machine top with suitable glove ports location engineered under human factors and ergonomics.

ISOLATOR CONTROL
Automatic leak check, Negative pressure monitor & Air flow control in emergency.

RTP
Vertical installation of RTP to be easy handling for powder bg and mechanical goods.
Wider working space inside of the machine to allow ewashing mechanical parts disassembled.

IP65 EXTERIOR
Exterior of machine body designed with IP65.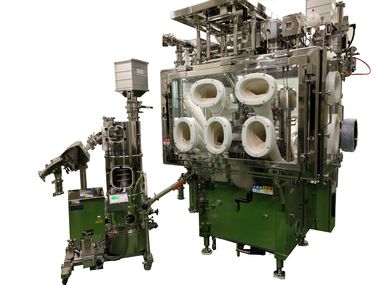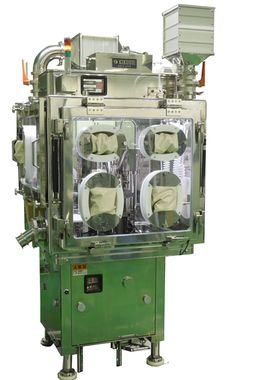 Scroll Top